Organic Wool Killington Hikers - 3 Pair Collection
Organic Wool Killington Hikers - 3 Pair Collection
Maggie's Killington Hiker Socks are our tried-and-true most popular Wool sock! Made from Soft Organic Merino Wool with a thick cushion throughout the sock, your feet will keep on stepping in comfort. Includes 3 Pair - 2 Sets to choose from! 1st set has 1 of each color Black, Olive & Raspberry. 2nd set has 1 of each color Blue, Purple & Pink.
Our organic merino wool yarn is washable - treated with a special patented chlorine-free anti-felt treatment, which is CERTIFIED TO INTERNATIONAL ORGANIC STANDARDS (GOTS).
Fit: Gently snug
Includes 3 Pair - 1 of each color: Black, Olive & Raspberry or Blue, Purple & Pink.
Our best-selling wool sock for years
Environmentally-safe washable Organic Wool
Thick cushion throughout
Absorbs and wicks up to 35% moisture
Made in North Carolina USA
Contents
70% Certified Organic Merino Wool, 29% Nylon, 1% Spandex
Washing Instructions
For Best Results: Machine wash inside out and line dry. Your Killingtons will stay soft and stretchy for years.
Size Chart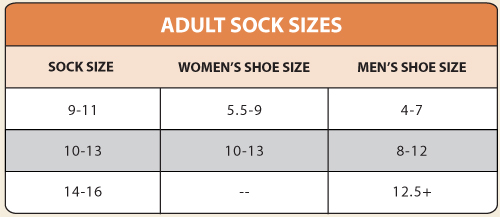 REAL FAIR TRADE FROM FARM TO FINISH
TRUE SUSTAINABILITY
Organic farming practices, adhering to organic processing standards, and minimizing our carbon footprint by producing only within the Americas, Maggie's is a leader in textile sustainability.
REAL FAIR TRADE
Direct contracts with each of our producers, pre-payments for seed deposits, support of small family mills and worker-owned cooperatives; since our founding, Maggie's has walked the talk of Real Fair Trade.
RICH HERITAGE
For over 27 years, Maggie's has been committed to the fair treatment of workers while making accessories and clothing from Organic fibers.
COMPLETE TRANSPARENCY
Meet the producers in our supply chain and hear their stories; take comfort in complete disclosure of contents and organic certificates for each of Maggie's products.
What Our Customers Say
Write Review
foot warmers!

Posted by Mary on 13th Dec 2019

super happy I have 3 pairs!

Wool Sock Collection

Posted by A believer - also in great quality! on 10th Dec 2019

These socks are even better than before!!! Thankful for you folks and I love the card that you included in my order, of such transparent, heart-warming triumphant growth. I am excited for the blessings to come for your team. Thanks for your commitment to something so simple, yet ohhh so cozy as the best socks I have worn for the last ten years straight (and will only wear)! Seriously! ;-)

Thick, comfy and warm!

Posted by Unknown on 16th Jan 2017

Got them for a trip to Nepal, lived in the mountains near the Himalayas. Thick and comfy for hiking. Kept my feet warm enough for the entire trip. No complaints!

Wool socks

Posted by Jeannine on 8th Dec 2016

Toasty warm and soft soft soft.

Best Socks Ever

Posted by Linda on 5th Oct 2015

These are my all time favorite socks. They are cushiony and keep my feet warm in northern Maine winters! They hold up very, very well. Even when they do start to get a bit stretched, they are great house socks!

Best wool socks I've found

Posted by Unknown on 17th Nov 2014

I've tried a lot of wool socks over the years, and these are by far the best. They are extremely durable, comfortable, and WARM. I wear them non-stop during our long New England winters--all day and all night--and they have stood the test. I wear them while commuting by bicycle during the winter, I wear them while working out at the gym, and I wear them at home (where the thermostat is set very low). And I am warm and happy. Other wool socks I've purchased have worn through the toe or the heel after one winter, and these socks are showing no sign of wear after two winters. Thank you Maggies Organics!!

Soul Socks

Posted by Unknown on 11th Nov 2014

wonderful socks,have bought before. durable, cozy and good heart.