Maggie's Organics has been making high-quality, durable, and affordable socks and apparel out of organic fibers for over 30 years. But our origins might surprise you. In 1992, we began by accident when an organic corn farmer in Texas taught us the truth behind conventional cotton. At the time, Maggie's founder Bená Burda was working with the farmer to improve the quality of his blue corn crop for the organic tortilla chips she was marketing at the time. The farmer decided that adding cotton into his three-year organic crop rotation would improve his corn yields. His crop rotation experiment was successful, providing him with 200 acres of certified organic cotton – but he expected Bená to sell it!
We researched cotton and learned that this one crop is grown on 3-5% of the world's cultivated land and yet uses nearly 10% of the world's pesticides and 25% of the world's insecticides. With this knowledge and with 200 acres of organic cotton to sell, Maggie's Organics was born. From the beginning, we committed ourselves to utilize these 200 acres of organic cotton to tell the real story behind conventional cotton clothing.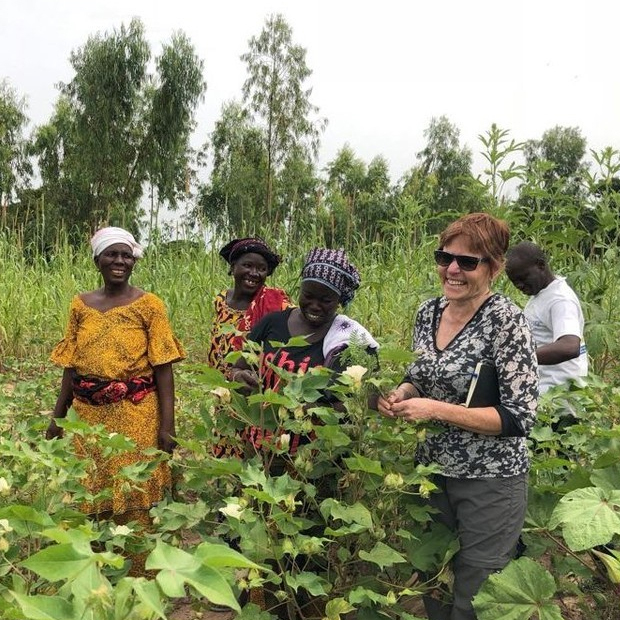 Over the years we've evolved, learned from our mistakes, and expanded product offerings. From the start, our company began with a challenge: was it possible to establish a successful, sustainable business all while protecting the limited resources of the planet and respecting and dignifying each worker at every stage of production?
For over 30 years now, we've shown that the answer is yes. We've prioritized working with our supply chains on continuous improvement in quality, the environment, and living conditions for workers. We've traveled near and far to ensure we keep direct relationships with true organic small family farmers. We've established long-term commitments with our producers. We've become intricately involved with each step of production of our goods from the farm gate to the final seam. And we've listened and learned from our suppliers and customers to ensure the best, highest-quality products. These actions are what we call Real Fair Trade, and together they are why – on your body and in your heart – clothing made the Maggie's way feels good.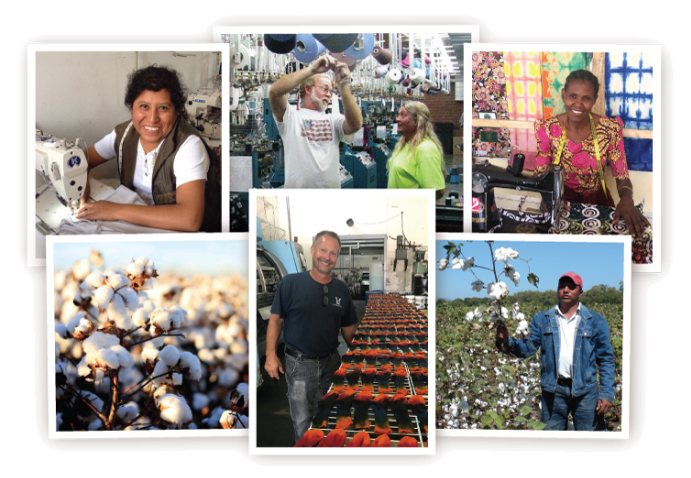 Today, as we enter our fourth decade of business, we're as committed as ever to providing a quality Maggie's product that is produced with fair working conditions and practices, and, as always, with certified organic cotton and wool. We've found a way to connect the workers who make our products with the people who wear them – and we're just getting started.
Want to learn more about Maggie's Organics origins? Listen to founder Bená Burda recount the story over on our YouTube channel.